| | |
| --- | --- |
| | 1-2 star hotels in the centre of Florence |
When you are looking for a reasonably priced place to stay in a city as expensive as Florence, it is not easy. You want to be near the center of the city and all the places that you want to go. But you do not want to spend hundreds of dollars a night for a room you will only be sleeping in. Many of the large websites only have contracts with the huge and expensive hotels. So where do you look to find a budget friendly place to stay in Florence?
Log in to All Florence. They have an extensive collection of properties in great locations all around the gorgeous city. If you are looking for a 1 star hotel in Florence that will fill all your needs and not break the bank, then you will find a great assortment of clean, well maintained hotels that are conveniently located.
If you would like to spend just a little bit more, but still stay in the budget range then the selections of 2 star hotels in Florence will give you a little boost in the indulgence factor without taking all of your painfully converted Euro. For most travelers that are going to be out and about soaking up the beauty of a city that has remained a shining beacon for art lovers, historians and gourmands for centuries; your time is better spent absorbing all that the city offers rather than staying in your hotel room.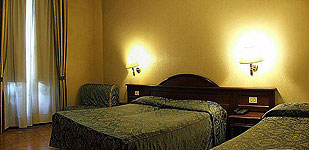 For those that are traveling on short notice, your needs have been thought of as well. The site offers last minute selections at the top of the pages. So if you are pressed for both time and money you can find a great, reasonably priced room and book it in just a matter of minutes.
In real estate and hotels the key is location, location, location. This is especially true in cities like Florence where walking is the favored method of transportation. When you get a room in a hotel in the centre of Florence you will save not only time and money, but significant amounts of shoe leather as well. An added bonus is that the city center is only a few minutes walking from the train station. If you are interested in taking a day trip to one of the many beautiful towns near Florence you can be on a train in less than 15 minutes.
The hotels on the site are offered alongside bed and breakfasts and holiday apartments as well. All have ample photographs and maps conveniently placed on the same page to make navigating the site even easier. Log in and book a bargain hotel room and enjoy the birthplace of the Renaissance.
Find your hotel in the centre of Florence!